Artificial Intelligence

Smart Shopping Cart
Product Identification
Accuracy Rate
High accuracy
product recognition.
Transferring the online shopping experience back to the store using smart-sensor computing, artificial intelligence, location-based advertisements and integration with retailer back-office and payment providers – Tracxpoint's Artificial Intelligence Cart (AiC®) is driving a new era for retailers.
Detects & Recognizes products instantly
Tracxpoint is the only smart shopping cart system that recognizes the product at the cart's perimeter for immediate, high accuracy recognition. Six (6) on-board Artificial Eye cameras, powered by proprietary Digital AI Vision (DAiVi®) allow shoppers to add items to the basket with ease. No barcode scanner needed.
Real-time Indoor Positioning
Shoppers can always locate items in the store with Tracxpoints real-time shopping cart positioning system called WAY®. From finding a simple products, enabling smart location-based coupons to mitigating theft and knowing where Hot spots and Bottlenecks occur in the store, the WAY® positioning system is a tremendous benefit to both the Customer and the Store Management team.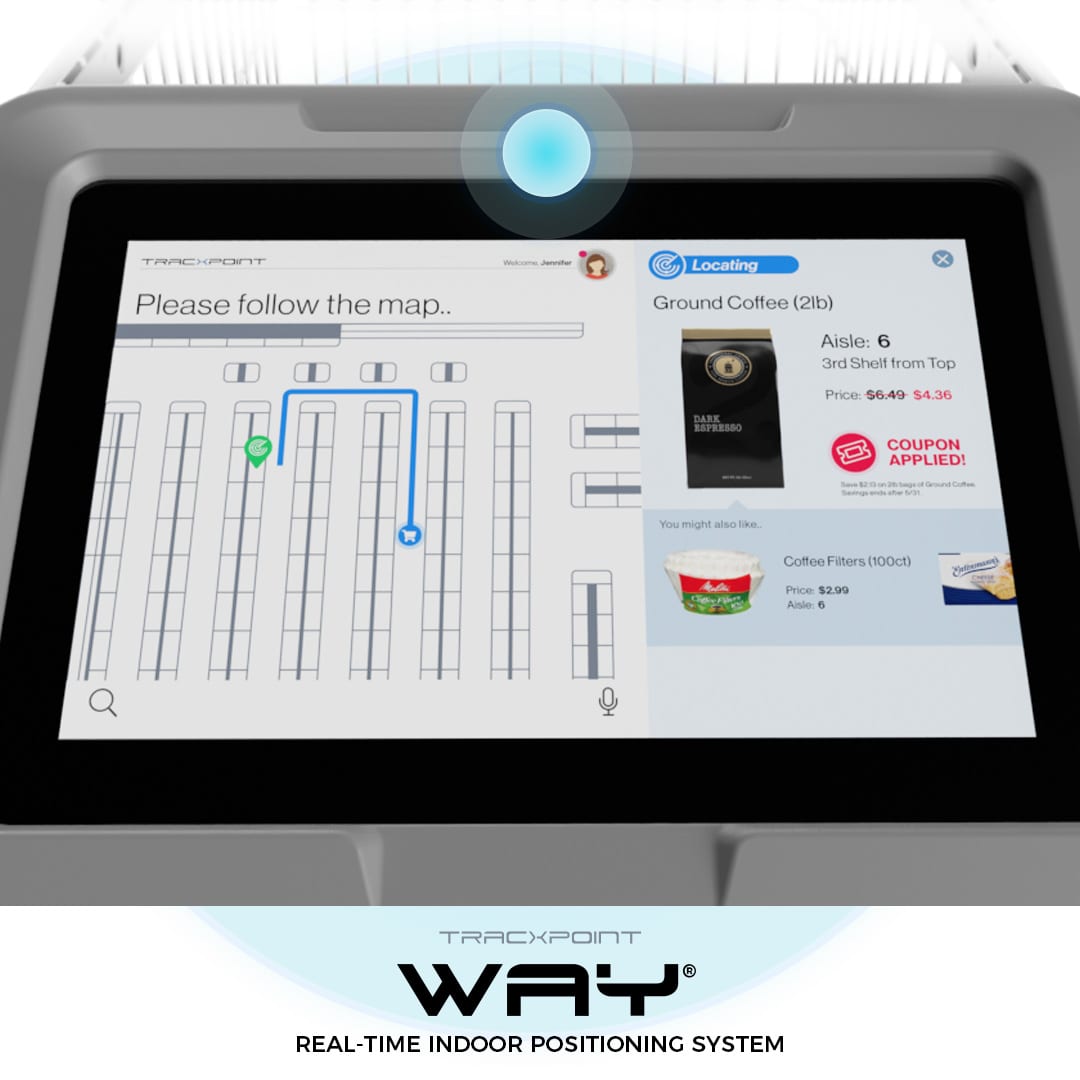 The WAY® real-time indoor cart positioning system is pre-installed and available on all our AiC®s.
Personalized & interactive shopping experience
Via store rewards programs, shoppers can enjoy a personalized experience and earn customized offers and rewards based on shopping habits or recent purchases. Combined with the Tracxpoint store companion app, Coupons can be auto-applied for items on shopping lists and Personal recommendations can be made to compliment any product.
Digital
Artificial
Intelligence
Vision
Tracxpoint's fine-grained, self- developed and IP registered classifier technology is called DAiVi®.
It is based on data reduction in real time and is used to distinguish between similar products.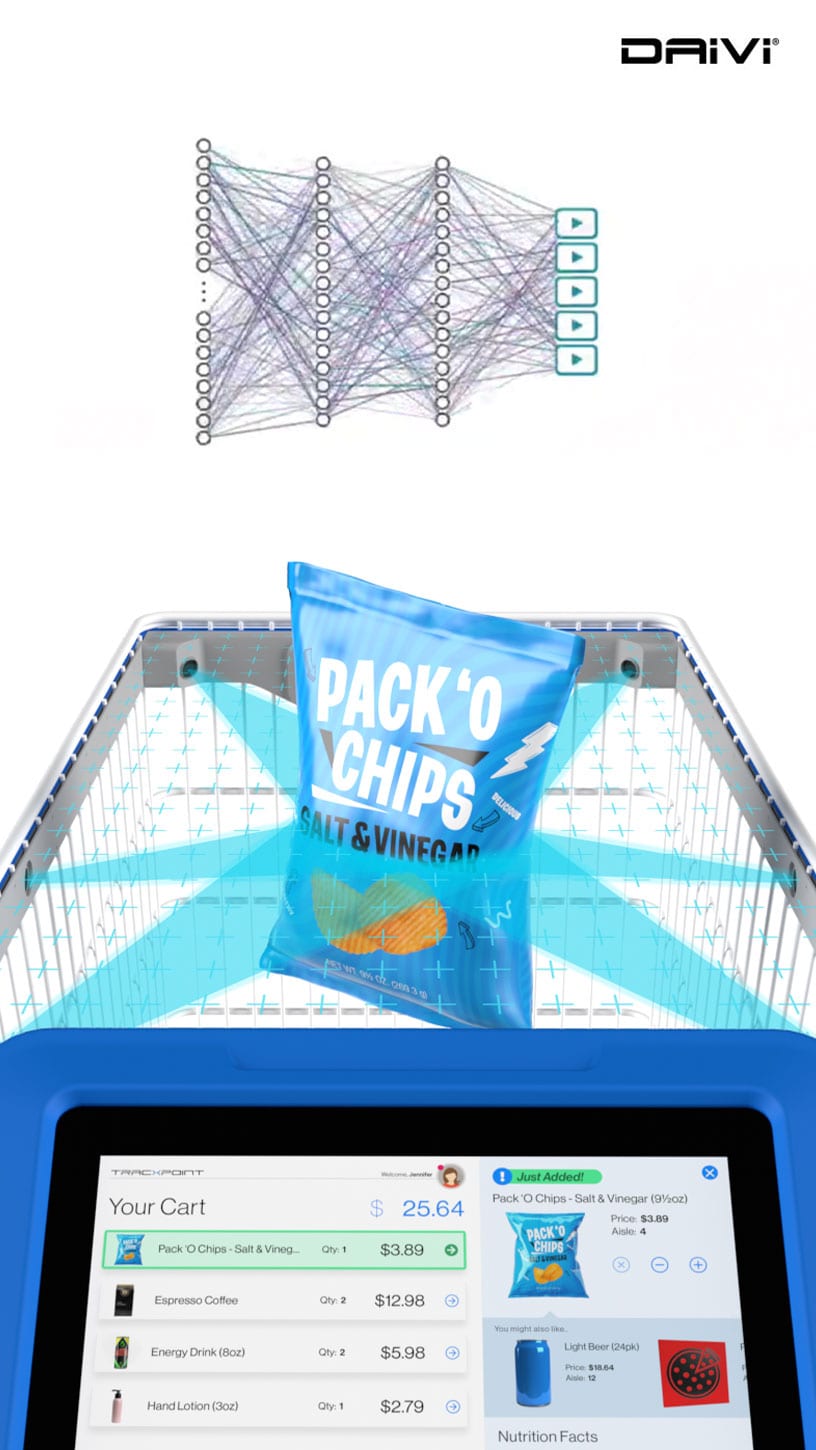 How the Artificial Eyes (A-Eyes) 'See'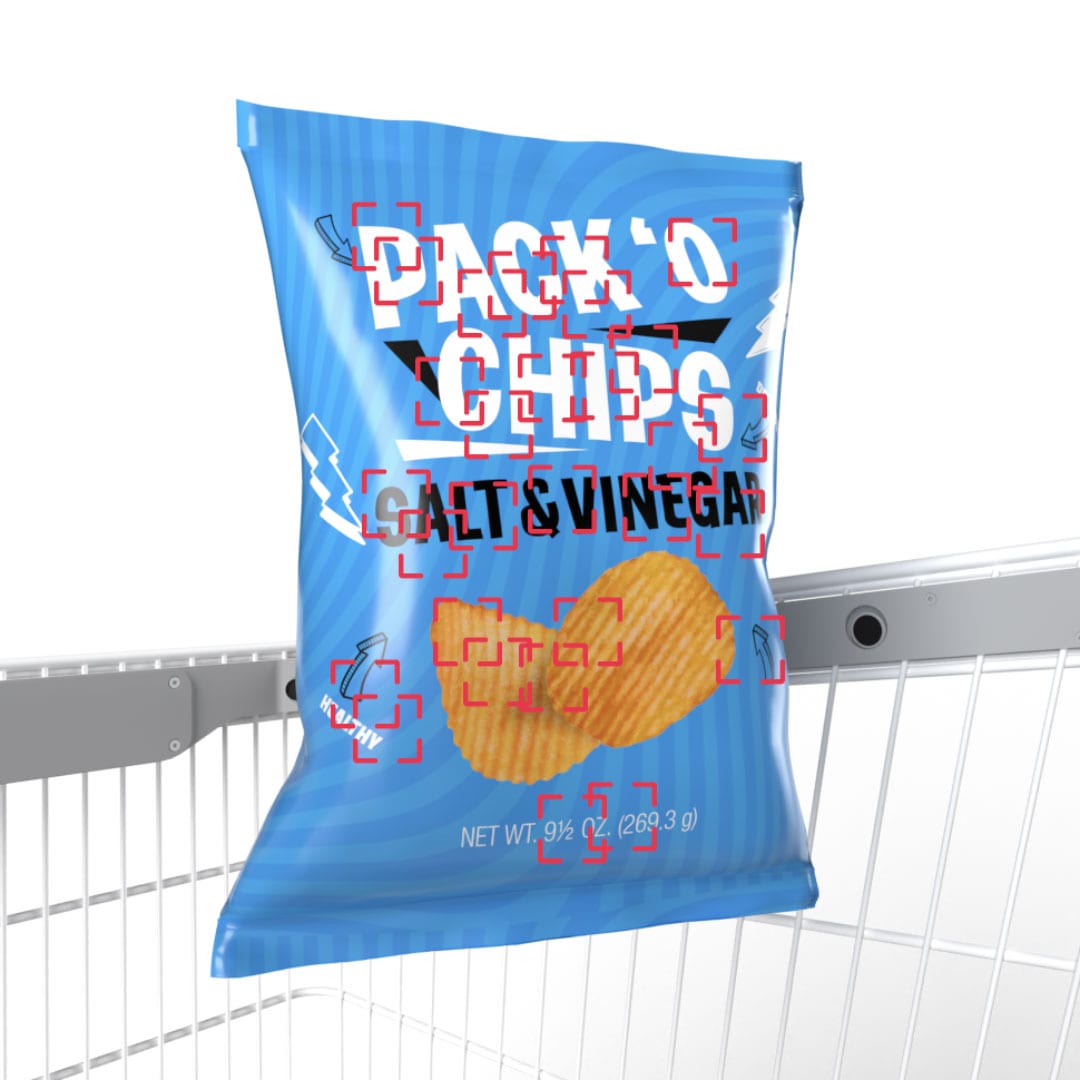 Globally Protected Patent
What the Artificial Eyes (A-Eyes) 'Read'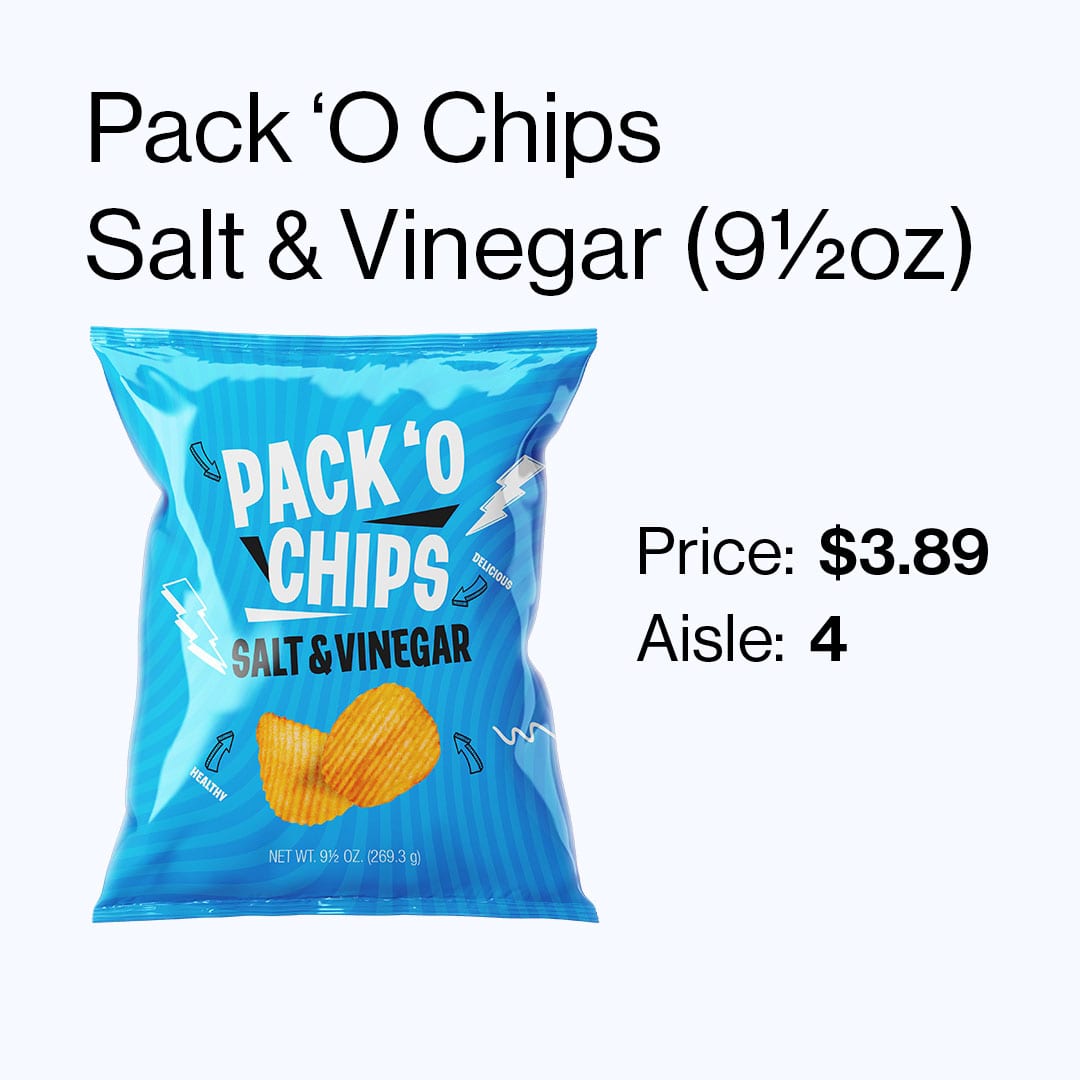 Providing personal experiences for each customer, and eliminating the need for physical check-outs within supermarkets via the AiC®s on-cart payment system – rendering the check-out experience is totally contactless.
Creating Value for retailers, customers & suppliers.
Customers can track real-time cart content, activate brands personalized coupons, sale notifications and even use the interface to locate items in the store.
Suppliers can maximize, track & trace products sales purchased in stores.
Positioning & Data Tracking
AiC® allows retailers and suppliers to deliver customized real-time promotions based upon customers' locations and buying habits as well as optimal stock placements.
All this and more is visible via the AiC® dashboards available at store, region or global levels.
Tracxpoint's AiC® features