Artificial Intelligence

Smart Shopping Cart
Product Identification
Accuracy Rate
Availability – Daivi® is now available in Europe – North America & Oceana, 2024 – Limited to Grocery Retailers only
High accuracy
product recognition.
Transferring the online shopping experience back to the store using smart-sensor computing, artificial intelligence, location-based advertisements and integration with retailer back-office and payment providers – Formally known as AiC®, now called "Daivi", Tracxpoint's Artificial Intelligence Cart (AiC®) is already driving-in a new era for retailers and shoppers.
Detects, Tracks & Recognizes Products Instantly
Tracxpoint's Daivi® is the only smart shopping cart system that starts recognizing a product from 10-15cm above the basket perimeter for immediate, high accuracy recognition, and tracks it through settled placement in the cart. 
The Daivi® Gen3 cart features Eight (8) on-board Artificial-Eye (A-Eye®) cameras, powered by proprietary Digital Artificial Intelligence Vision (DAiVi®), allow shoppers to add items to the basket with ease. No barcode scanner needed.
Onboard Real-time Indoor Positioning System with
Voice

* Navigation.
Shoppers can always locate items in the store with Tracxpoint's real-time shopping cart positioning system called WAY®. From finding a simple products, enabling smart location-based coupons to mitigating theft and knowing where Hot spots and Bottlenecks occur in the store, the WAY® positioning system is a tremendous benefit to both the Customer and the Store Management team.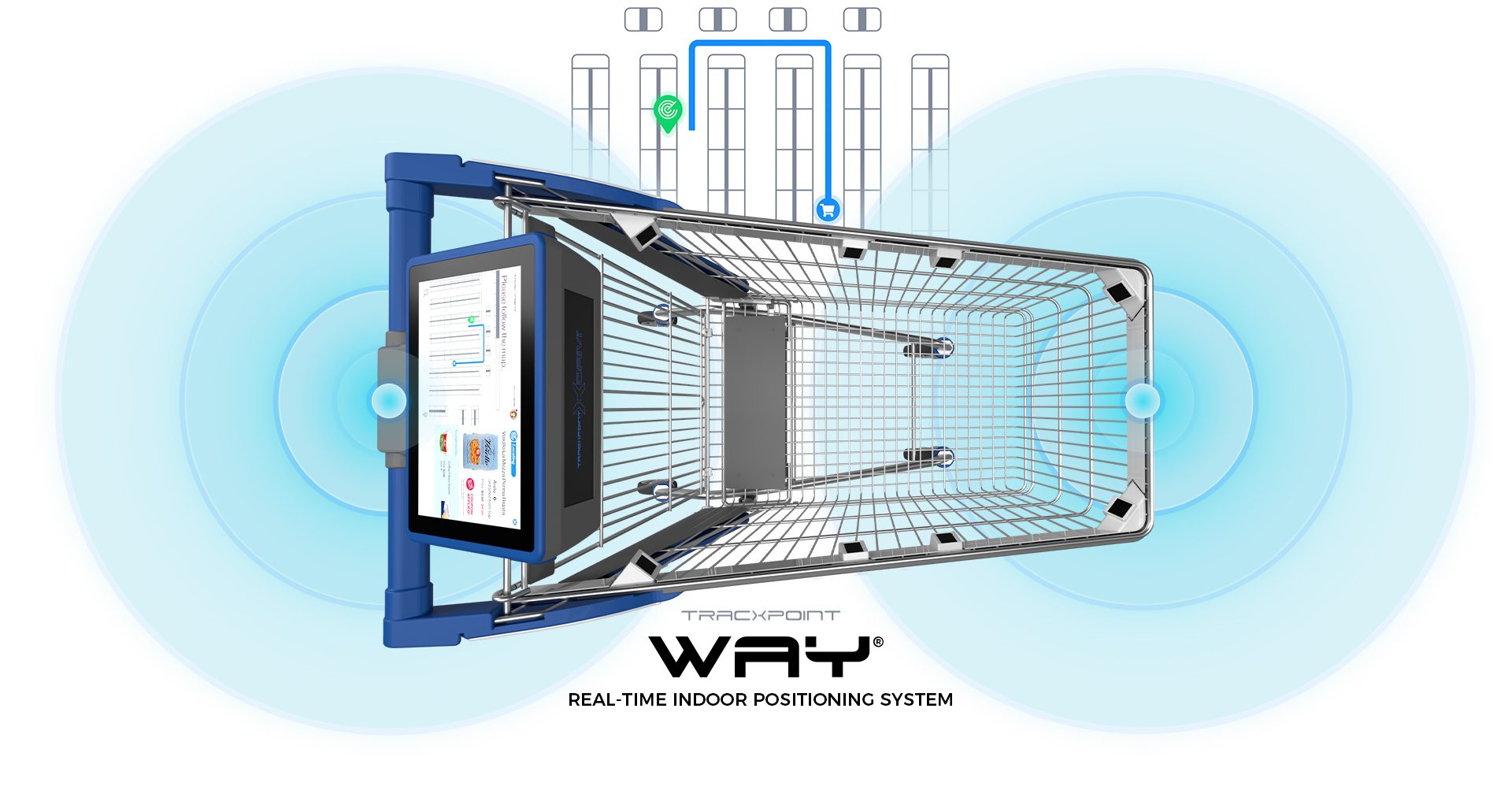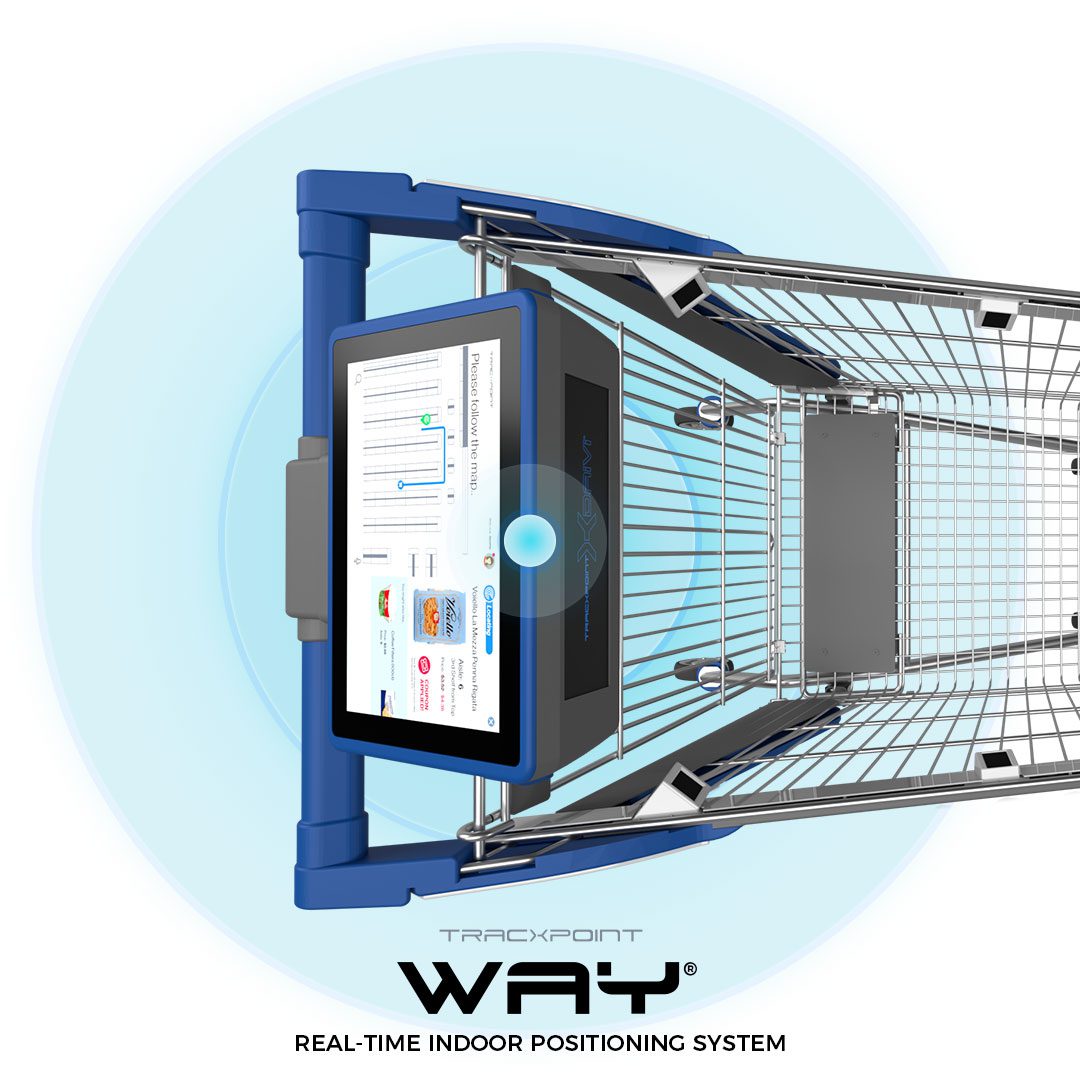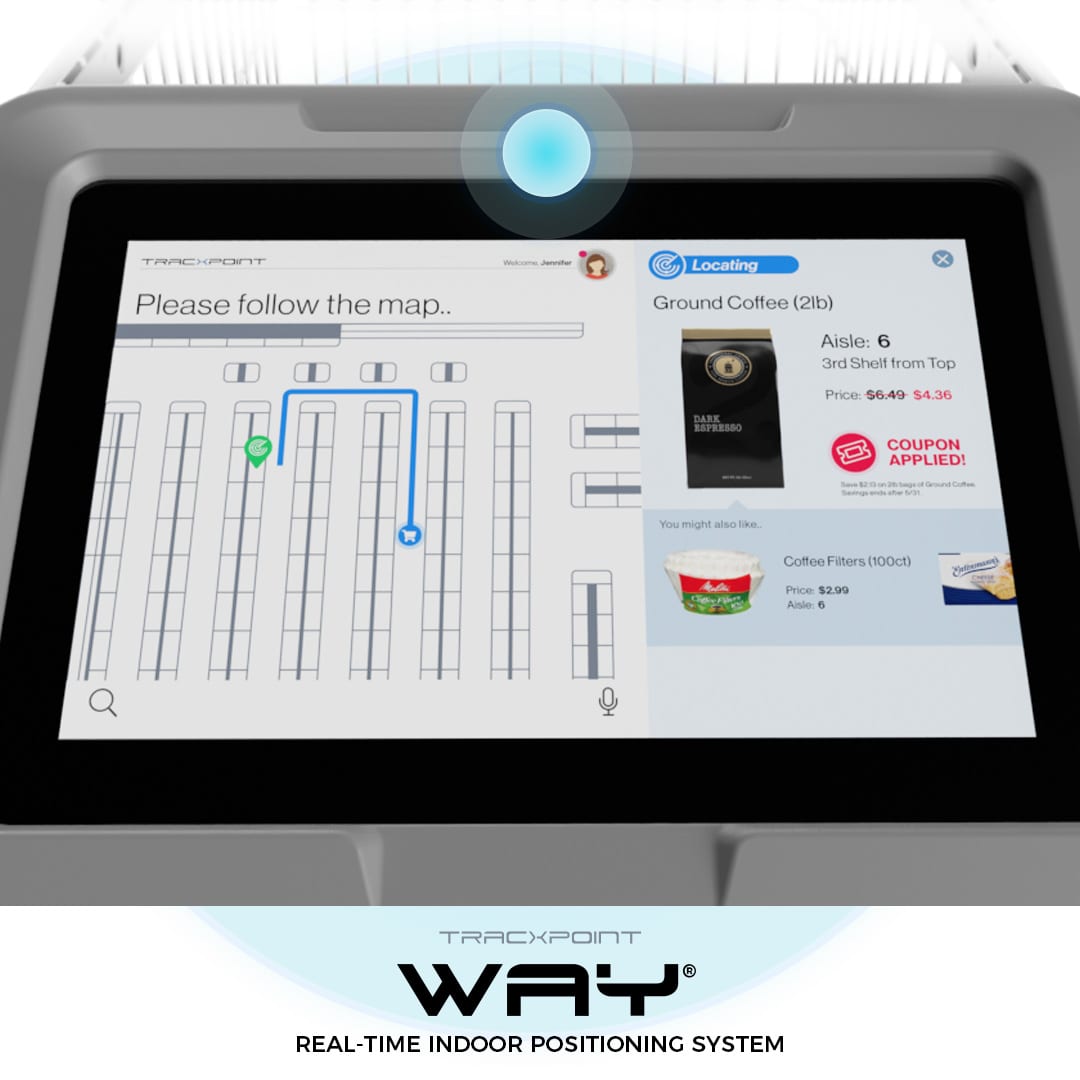 The WAY® real-time indoor cart positioning system is pre-installed and available on all Daivi® smart carts.
Personalized & Interactive Shopping Experience
Via store rewards programs, shoppers can enjoy a personalized experience and earn customized offers and rewards based on shopping habits or recent purchases. Combined with the Tracxpoint store companion app, Coupons can be auto-applied for items on shopping lists and Personal recommendations can be made to compliment any product.
Digital
Artificial
Intelligence
Vision
Tracxpoint's fine-grained, self- developed and IP registered classifier technology is called DAiVi®.
It is based on data reduction in real time and is used to distinguish between similar products.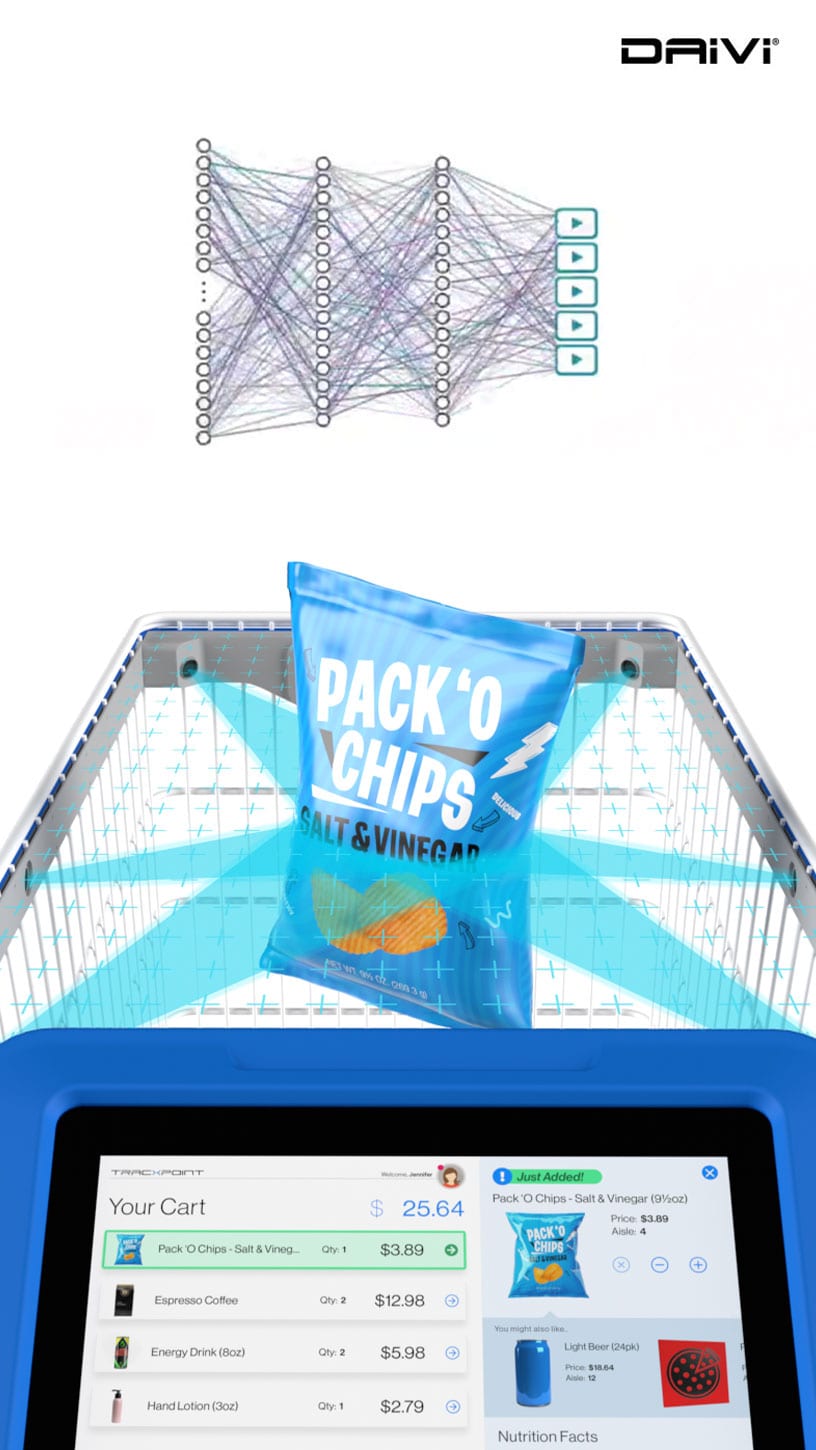 How the Artificial Eyes (A-Eyes) 'See'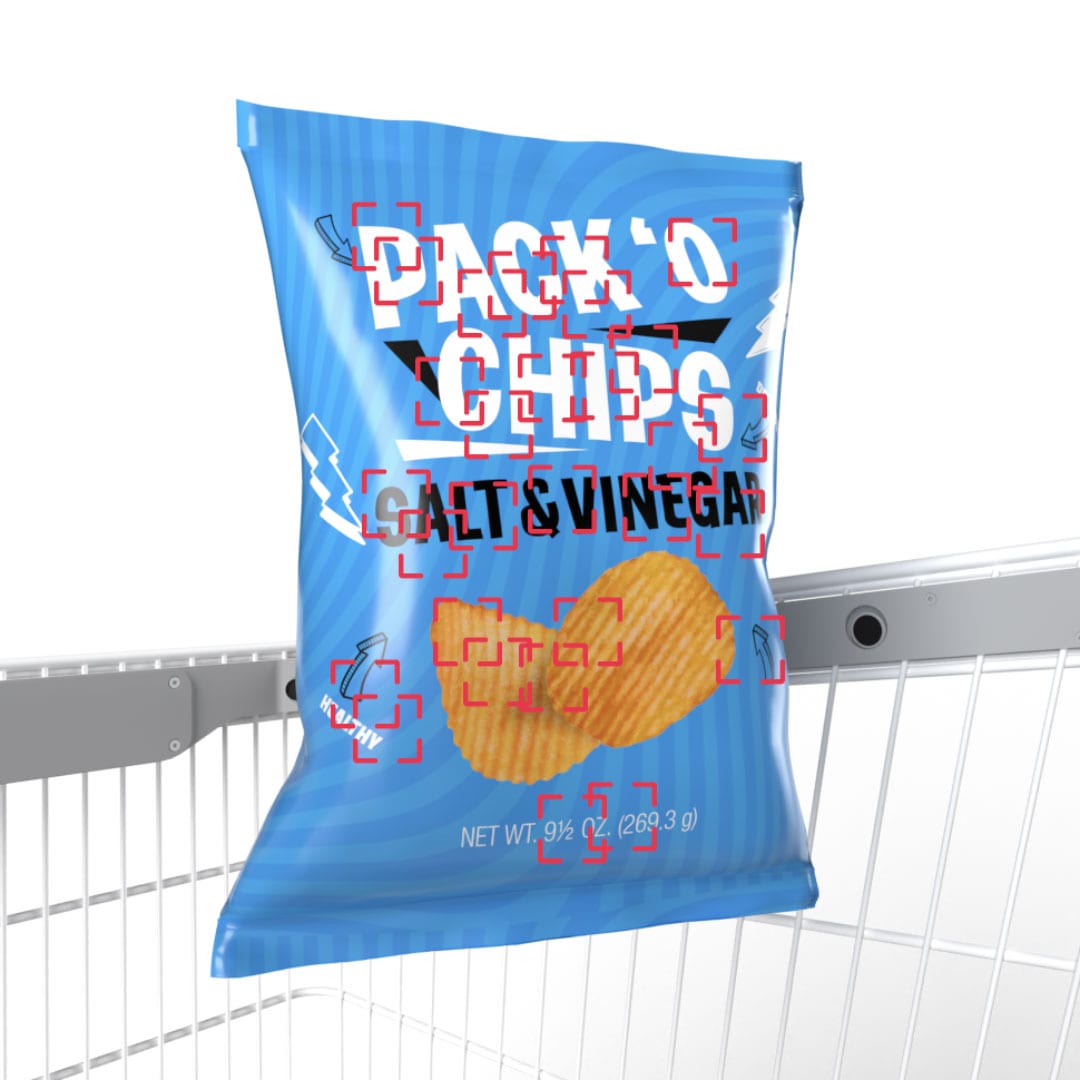 Globally Protected Patent
What the Artificial Eyes (A-Eyes) 'Read'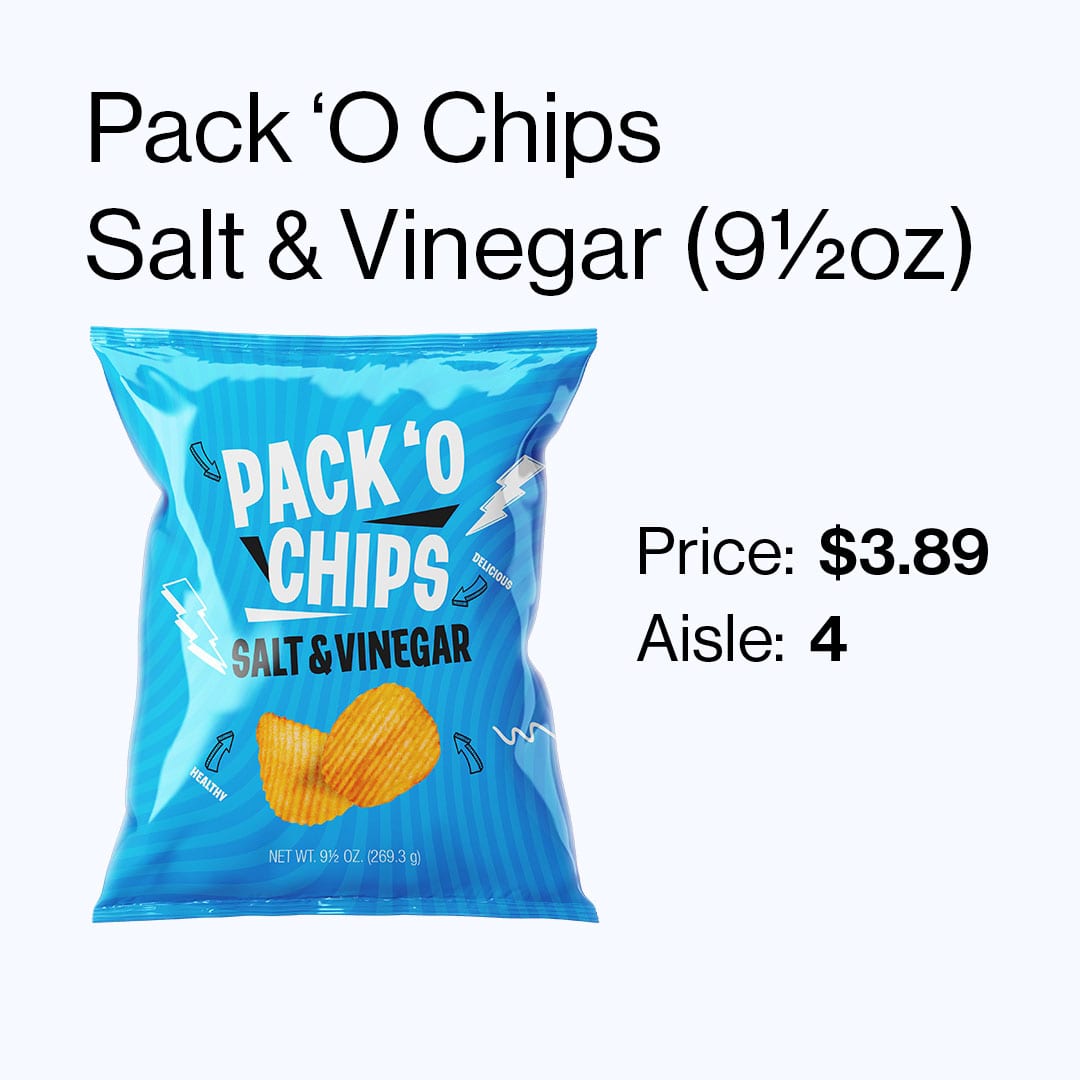 Providing personal experiences for each customer, and eliminating the need for physical check-outs within supermarkets via Daivi®s on-cart payment system – rendering the check-out experience is totally contactless.
Creating Value for retailers, customers & suppliers.
Customers can track real-time cart content, activate brands personalized coupons, sale notifications and even use the interface to locate items in the store.
Suppliers can maximize, track & trace products sales purchased in stores.
Positioning & Data Tracking
DAiVi® allows retailers and suppliers to deliver customized real-time promotions based upon customers' locations and buying habits as well as optimal stock placements.
All this and more is visible via the DAiVi® Admin Dashboards, which are made available at store, region or global levels.
Experience Tracxpoint's Daivi® smart shopping companion  @Spazio Conad, in Pisa, Italy
Situation → Pilot Program
In 2019 Tracxpoint signed a contract with Conad, a major Italian grocer with over 3,000 stores nationwide. Though the global pandemic cause some delay, today, October 2022, we are proud to announce the completion of the first Pilot in Pisa, Italy, which was a great success!
The 2nd Pilot run, with the new Daivi Gen 3 Hybrid cart was completed in April, 2023; again with great success. Conad is currently expanding the use of Daivi to additional store locations.