Intelligent
shopping cart lock device

for standard carts, with Data & Tracking.
Availability – T-Loc® is now available in Europe & Oceana – North America, 2024 – Limited to Grocery Retailers only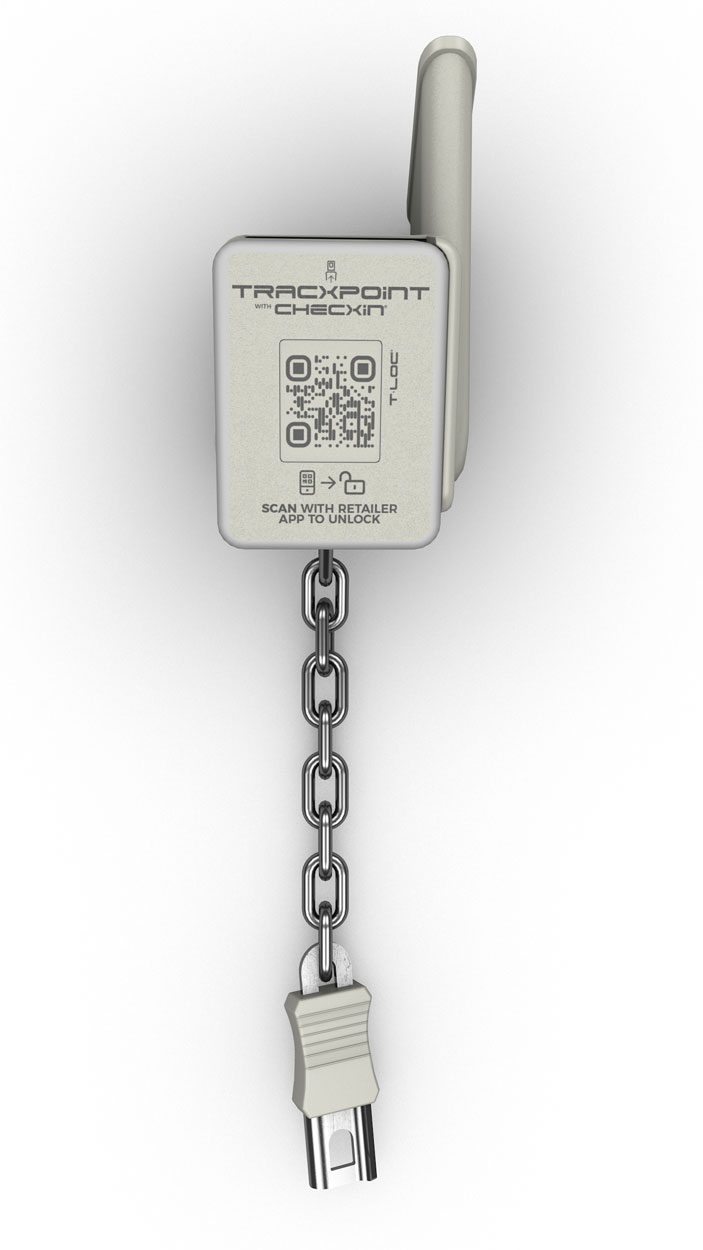 Secure your assets,
gather Big Data.
T-Loc® – An intelligent cart/trolley lock device that connects with CHECXiN®, and integrates with any Retailer member loyalty app, to secure assets, while providing deep insights and data.
Tracxpoint's T-Loc® device integrates with our physical shopping trolley management system, CHECXiN®, to provide numerous features to support and complement any Traditional shopping cart.  Starting with real-time notifications from the moment when a customer unlocks a trolley, to "rewarding" the customer upon the carts safe return.
With less required infrastructure and easy to install on standard carts, Tracxpoint's T-Loc® provides a minimal investment and a solid foundation to start generating non-identifying customer data – Additionally, the T-Loc® intelligent shopping cart locking device can be utilized with any retailers' existing shopping cart fleets.
Intelligent Shopping Cart Lock with Personalization
Starting with real-time notification from the moment when a customer extracts a cart, to "rewarding" them upon the carts' safe return. The retailer can include custom messaging as well as offer product promotions, discounts and loyalty programs right from the retailer mobile app, while the customer is using the cart.
Registering the cart provides security for the retailer as the customer is linked to it until it is safely returned; additionally beneficial is that because T-Loc® is connected to the CHECXiN® system, store operators will still receive a vast amount of non-identifying shopper data gathered during the customer journey for business intelligence analysis.
*Scan to Unlock with Retailer Loyalty App
Asset Tracking with
WAY® & T-Hub®
Utilizing the power of Tracxpoint's WAY® Indoor Positioning System, T-Loc® enables retailers to keep track of any active shopping cart, and enhances deep data insights, such as Heat Maps, to help optimize store layouts and avoid bottlenecks.  Moreover, when a cart is abandoned outside in the parking lot, the T-Loc® actively sends a radio signal to the nearest T-Hub® terminal, providing retail management with the T-Hub® location that the shopping cart is closest to.
Additionally, WAY® enables smart location-based couponing that triggers savings deals for shoppers as they move through the interior of the store. 
Tracxpoint is the solution to help your retail business exceed performance. Contact us today to discuss how we can work together.